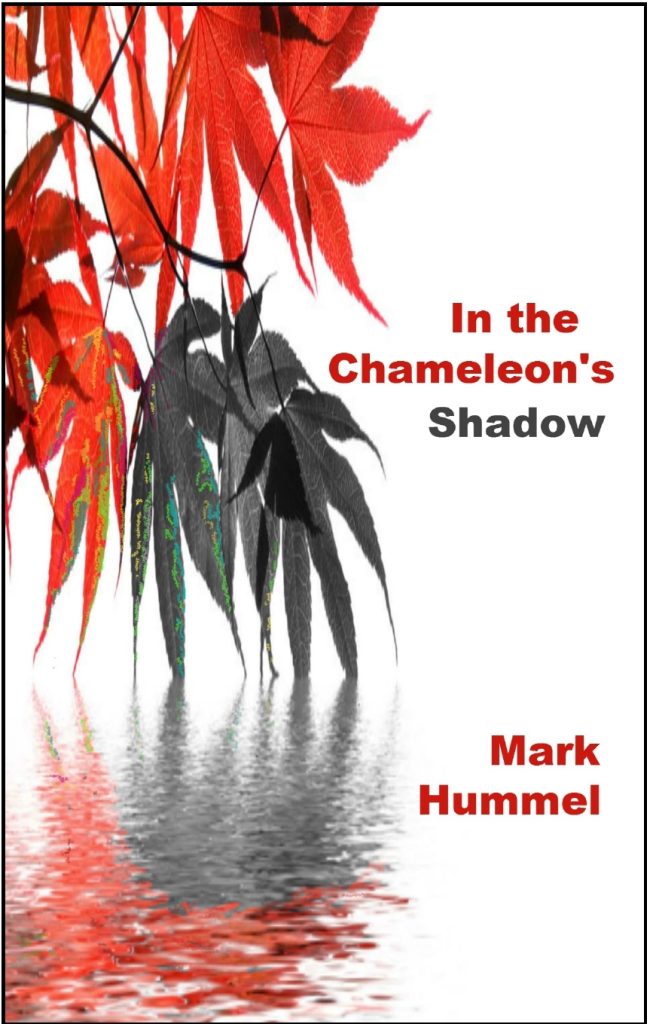 Aaron Lugner is a chameleon. A skillful con-artist hidden in plain sight, he uses his good looks and mysteriousness as camouflage. By blending within the visions those around him desire, he preys upon their vulnerabilities. He is despicable, yet why then, like the women he romances, do we like him?
When trouble abroad forces Aaron's return to the US, he meets Myriam, a beautiful Amerasian, one of the "dust of life" orphaned by the Vietnam War. Desiring to change and convinced he is in love, Aaron vows never to lie to her. Away from Myriam, his lies begin to take on lives of their own. With her, his split selves threaten to collide.
Character-based and dialogue-driven, In the Chameleon's Shadow offers an approachable literary exploration of our culture's affinity for self-deception and our uncertain relationship with identity.
"Mark Hummel is an accomplished novelist who portrays the breadth of human experience with intelligence and grace. His deeply affecting prose immerses readers in the lives of the lovelorn, the seeking, and the lost. His remarkable fictional worlds, diffuse with mystery, address the larger questions of life with beauty and sensitivity." –Marcelle Heath, author of Is That All There Is?